Small, but Mighty on a Surfboard
I don't think it is common for dachshunds to surf, or even swim for that matter. Greta the dachshund has 2 human siblings that surf/paddle board/boogie board, AND one chocolate labrador retriever as an older sister named Chloe. Well, enough said, Greta was destined for the water!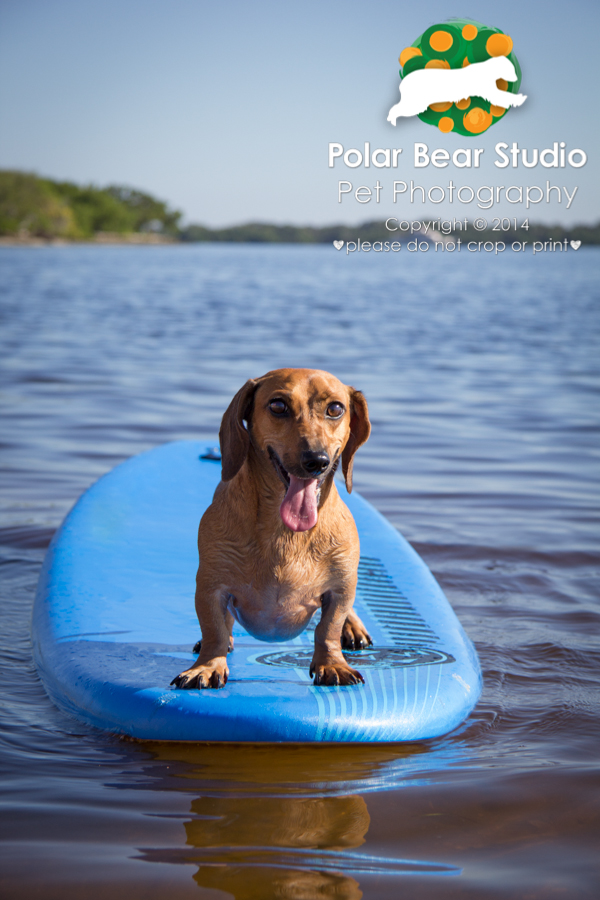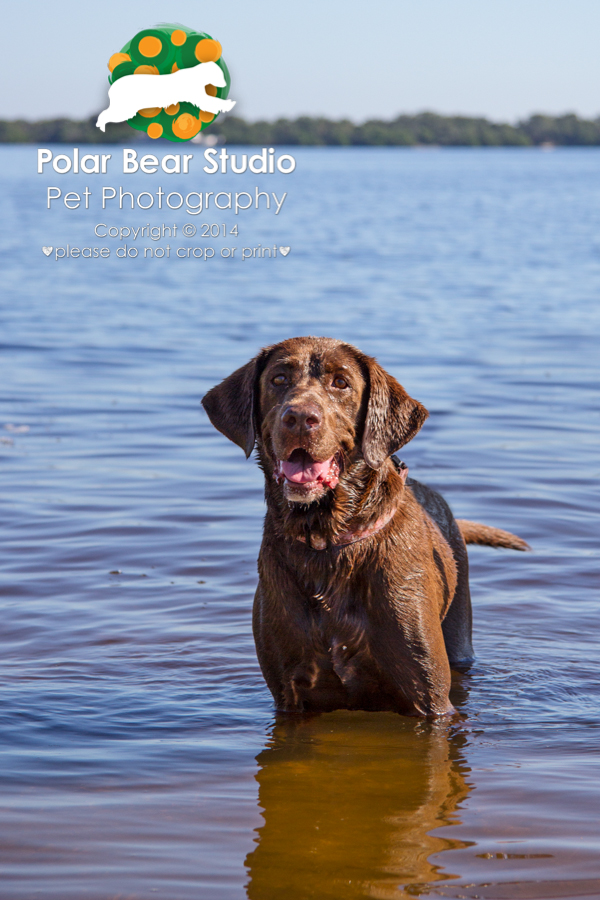 It was a foregone conclusion that we needed a dog beach, and I love the safety and seclusion of Riverview Pointe Preserve. Greta and Chloe's Mom, Tiffany, and I both agree that the public dog beach along the Palma Sola causeway would make us both a nervous wreck. An off-leash park with no fence right off the shoulder of a busy road, frequented by tourists behind the wheel, wide-eyed at the first sight of water? Um, no thanks!
Amongst the locals, the Riverview Pointe Preserve is probably one of our best kept secrets! All the dog owners practically do a secret handshake upon meeting, and most know each other by name because they're regulars.
Admittedly, there's something irresistible about big dogs and little dogs playing together. It is instant storytelling without props or even much of a scene.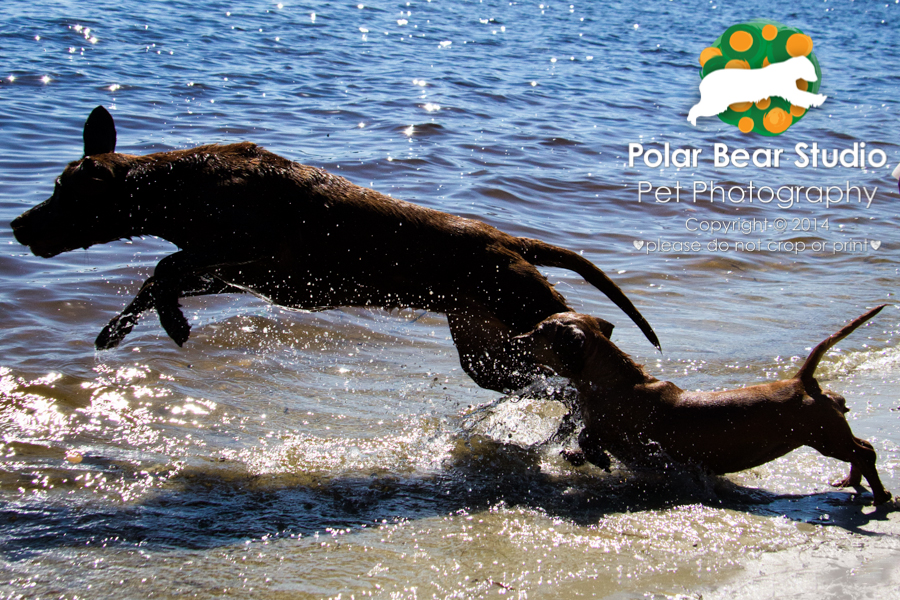 Chloe the labrador is a chocolate bundle of joy and enthusiasm, bright-eyed, and happy as can be. Chloe was ready for anything and everything, and never tired of fetching a ball. I think the only time we received a dubious 'Are you crazy" look was when we tried to put a life-jacket on her. It was probably a low-blow to her 'labrador-ness'. She's probably a better swimmer than I am (wouldn't take much!!!), but it was too irresistible so Chloe humored us for one quick shot.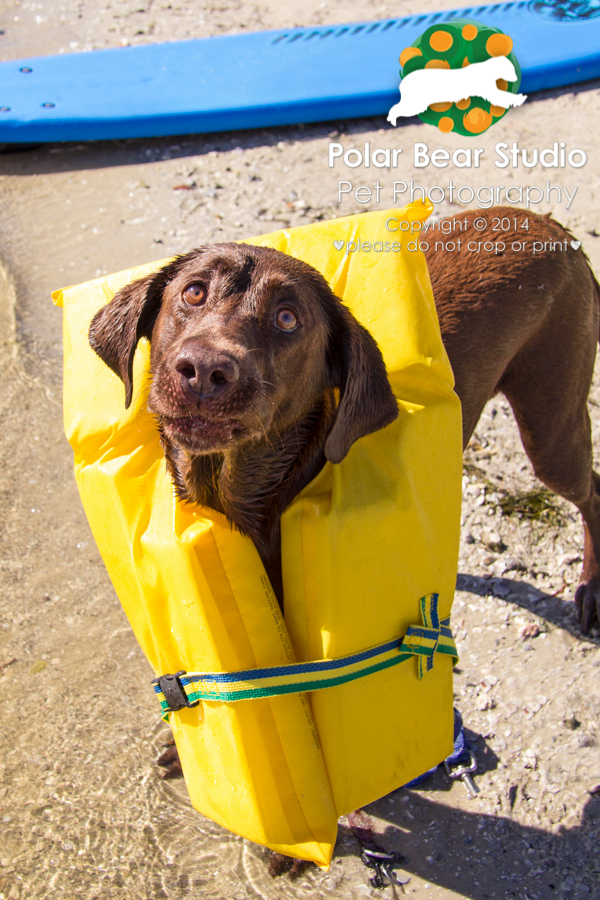 Greta is sassy and confident, and well-aware of her status as the baby in the family. While she is an excellent swimmer, she preferred being on top of the surfboard, and comfortably swayed with the water beneath her while enjoying an excellent vantage point of Chloe and her human siblings swimming.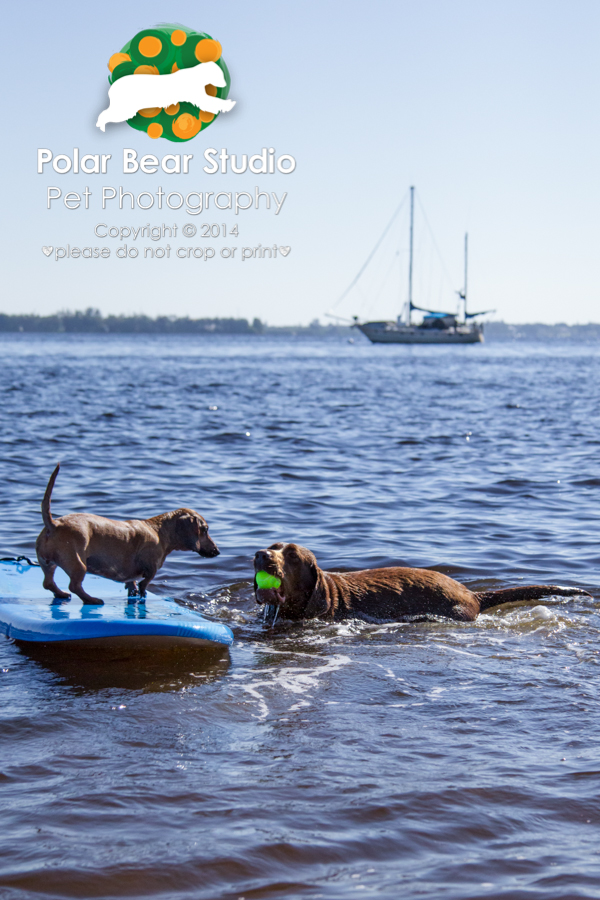 At one point we became a sideshow for a kayaking tour. I completely lost the attention of my subjects when we were nearly surrounded by 20-30 tourists in kayaks who felt we were fair game for souvenir photos, just as any pelican or an island sunset. It is weird knowing that you're likely in a souvenir photo belonging to a stranger!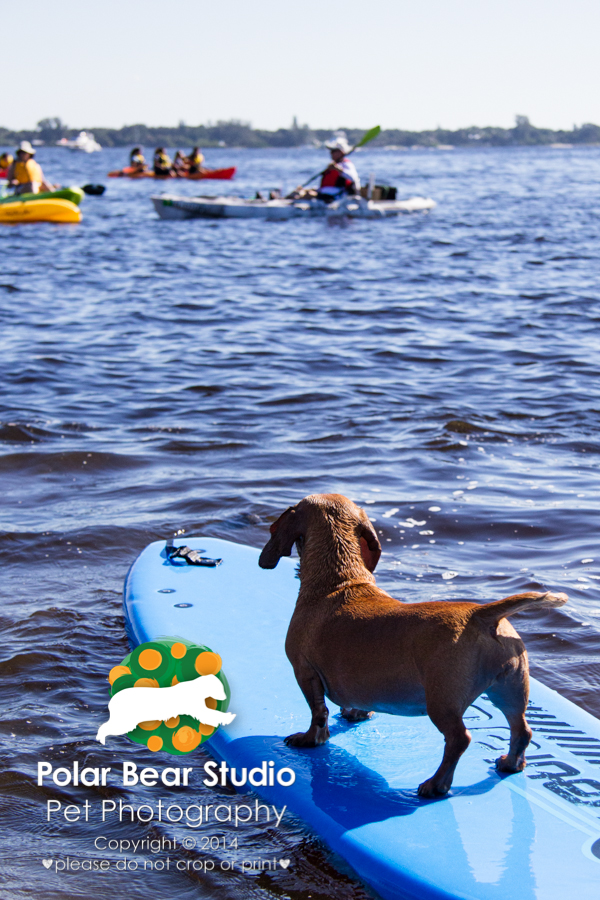 But, its hard to blame them! Greta and Chloe were quite the sight to behold! And admittedly some of the tourists are in my photos, but tastefully blurred of course!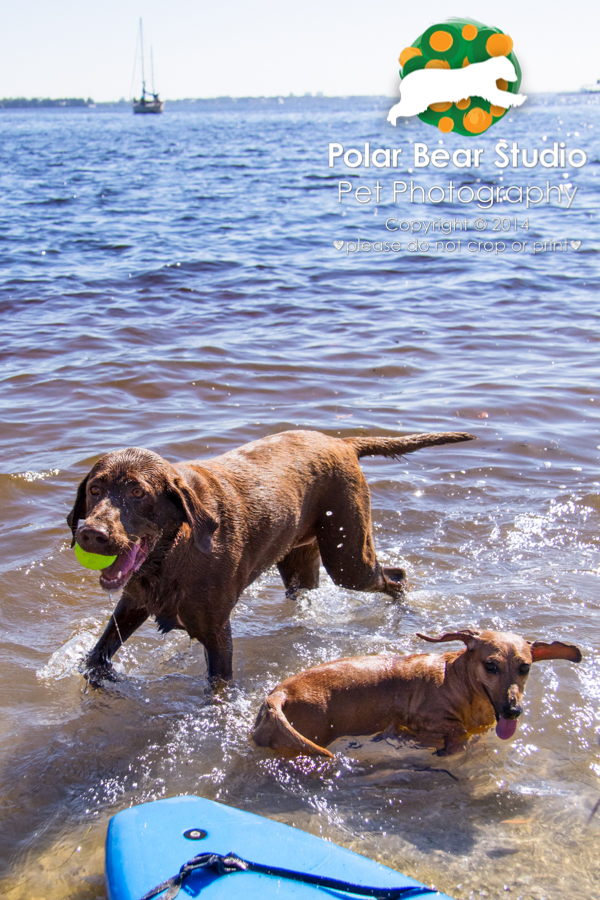 Thank you so much to Tiffany, her kids (I won't name here for privacy), Greta and Chloe! Tiffany, I really appreciate you taking the time and effort to bring the surfboard and helping me get the shots I need! It all paid off fantastically! I love how this shoot turned out!
Denise