A New Project
I hate it when I can't find something. I wanted to share a specific old photo with you. It is probably my first pet photo I ever took, and I've been digging through all my photo boxes I have for the past month looking for it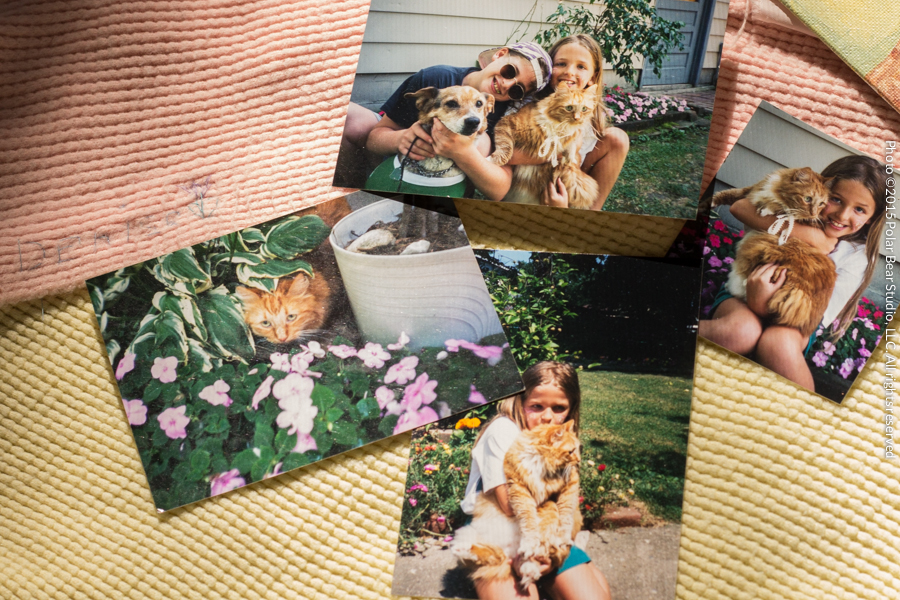 I was 8 or 9 years old when I was in 4-H and entered into the photography category. We had gorgeous flowers in our backyard that year, without a doubt the best flower beds of my childhood, full of various pink impatiens, red geraniums (our 4-H fundraiser) that smelled wonderful, and our mystery perennials who had resided in our yard longer than us.
It seemed obvious, at that time, that for my 4-H photography project I should take pictures of the flower beds. And I did. But some sort of creative impulse took me at the last moment, and I asked my Mom for permission to take Marmalade, my BFF (best furry friend) since I was a baby, out into the garden to take some shots of him amongst the flowers. Even though he was an indoor cat my Mom gave me permission, but warned me to be careful that he didn't run away. I had once lost a pet turtle who ran away. Think about that for a moment.
I tied a white ribbon with scalloped edges around his neck for a bit of pizzazz. The photo shoot went just as I had imagined it. Marmalade trusted me completely. I set him into the flower bed with his white ribbon, and I imagined he thought, "Meowow, this is pretty awesome." He wasn't afraid, and he didn't try to run away. It was just like a scene out of The Three Lives of Thomasina, one of my all-time favorite movies.
I got an awesome shot with my little disposable Kodak camera with real film (yes I'm dating myself a child of the 90s for sure)!
Afterwards, we put our dog Wendy, a mystery mutt with an ample amount of beagle, into my green soccer jersey. Then with my Mom as the photographer, my older brother Shawn and I posed with Marmalade and Wendy in different groupings of four or two around the back yard.
When I finally arranged my final project on white poster board, without a doubt the picture of Marmalade amongst the flowers in his white ribbon was my favorite. I did use the other flower shots, but I made sure to put Marmalade center stage of all of the shots.
With his long, orange silky-fur with the white spot at the tip of his tail, his darling ear hairs curling wildly, and bright green eyes that sometimes changed to yellow, he was a bonafide star in my mind.
I won a blue ribbon, pretty impressive for a disposable camera after I realized most of the others in my category were with 'real' cameras and some even developed in a darkroom. If those other contestants had known I had just simply had my film developed by the local pharmacy they probably would have been horrified. I was naive, and clueless. If I had known that beforehand I probably would have never entered into the photography category at all, I would have been intimidated and ashamed as if I was breaking the rules.
But to be clear, there were several blue ribbons, not just one. So I was sort of special,not the most. Regardless, it gave me a confidence boost, and I felt vindicated. This entire creative process has really stuck with me, but it has taken nearly twenty years for me to stop resisting my yearning for pet photography.
So, what does this have to do with my next project?
The title of the post, but I have not mentioned yet. I'm getting to it, hang on.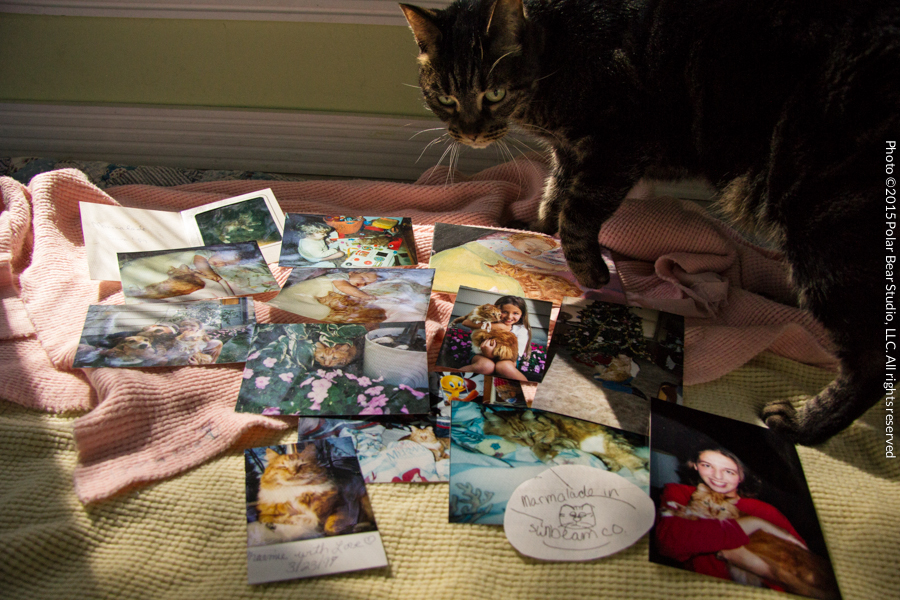 I've dug up so many treasured photos of Marmalade, as well as pets of my parents, Grandparents, and even Great-Grandparents. I'm the official keeper of the family photos since I whipped everyone into shape a few years back. With my Mom and maternal Grandparents moving here, everyone's photos fell into my lap and I've separated them into something resembling order into archival photo boxes, with Katze's help of course.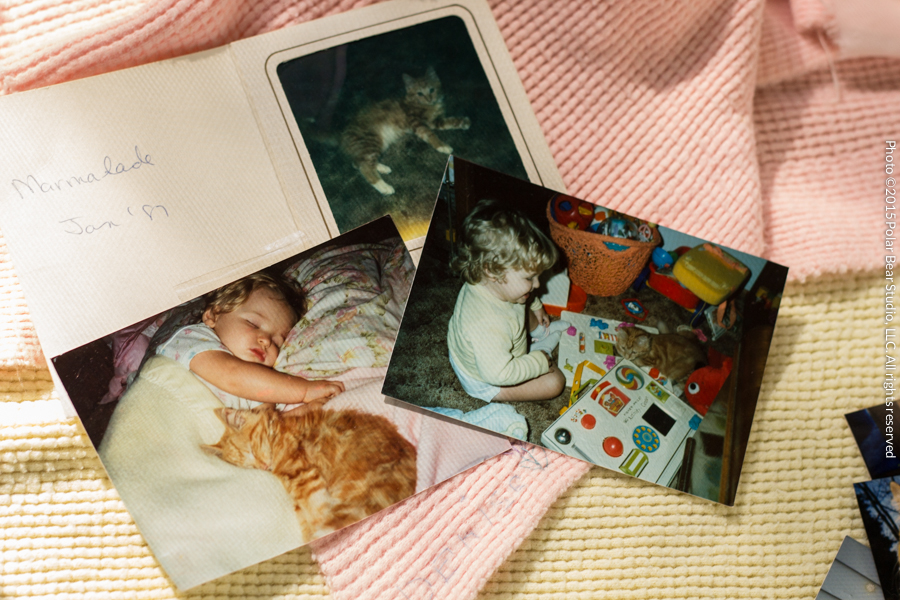 Here are some of the earliest and cutest photos of Marmalade and I, circa 1987. I even still have the pink and yellow blankets. My girls, Katze and Jayla, love these blankets, just like Marmalade did.
And here's the last photo of Marmalade and I, shortly before he died. I was 16.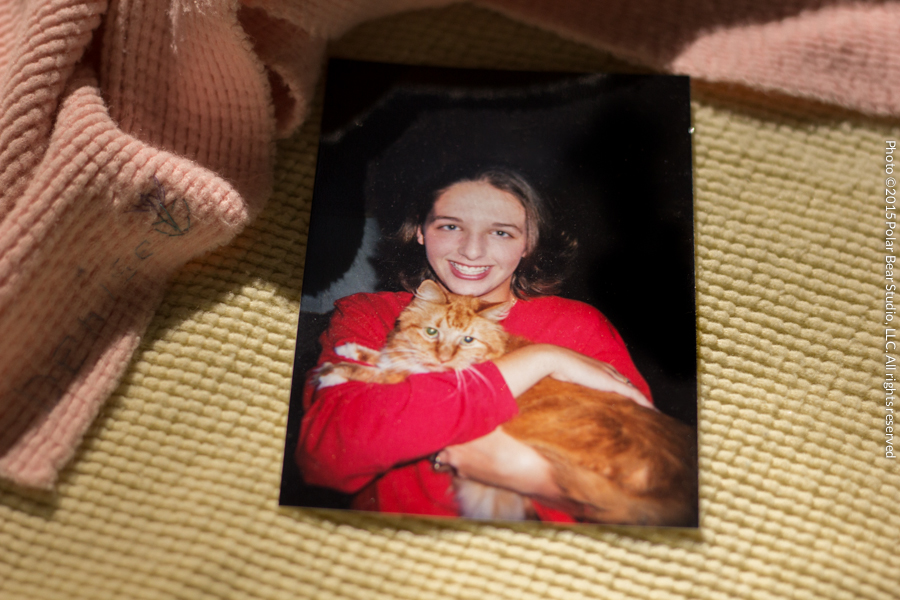 One thing I've discovered is the extensive lineage of animal-loving nut cases in my family is impressive!
It's inspired me to create a new collection of work around it. I'll be visually exploring my family's long history of pet ownership and how it's landed me where I am now. It will be a mix of modern photography with antique and vintage, and very dreamy. I'll be mixing digital collage illustration with pet photography.
And in the meantime, I've been submitting my collection of Dogs of Manatee County calendar images to various contests and publications, and if I hear any good news you'll be the first to know!

Do you have any family heirloom pet photos? Leave me a comment below if you're on the blog page, or if you're viewing this in the newsletter click through to the blog post and share your memories or photos if you have them! I'd love to see them!
Denise